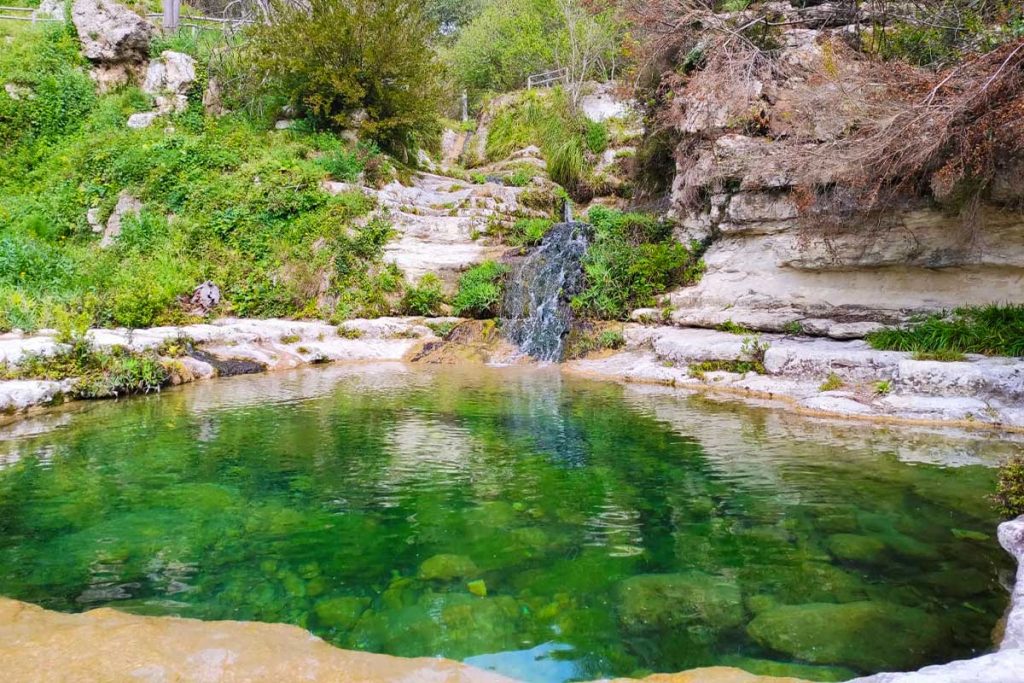 Cava Carosello Laghetti Concerie Noto Sicily
The cave of Carosello is found on the East of Noto Antica. In the past, the city of Noto had a valley, next to the water stream. Some of its industrial activities: leather making, are still visible and it made use of the water stream for making leather goods. Leather was an industrial Florence activity for Noto with a huge business of the 500 for the aristocrats of Noto. It was surely a strong environmental impact on the environment of tannin making, made in the river. Todays mills, tanneries have been abandoned and re-naturalized. The human activity in the cave has changed profoundly, mostly by hikers.
The cave is accessible from Ancient Noto "Noto Antica" down a mule track embedded into the rock, in the valley you will find the old tanneries and following the river it meet several "uruvi" ponds, roof pond. It's very extraordinary and probably the last you will encounter of it's time. A place for excursions and it's definitely refreshing in the warmer seasons.
Azienda Agricola Scardaci di Concetto Scardaci
Contrada Grattarure 96017, 96017 Noto SR